Robotic camera systems

BRC-Z700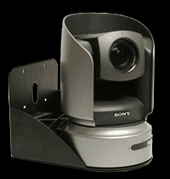 WALLVIEW PRO HD700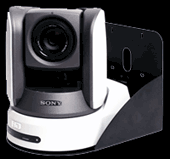 WALLVIEW Z700

RMBR-300
By using one of our multi camera robotic systems you can achieve the same results as by using a traditional fully manned camera set up, FOR LESS MONEY while maintaining the same, if not better production values
Webcast It has developed systems and trained crews to fulfil the growing demand for this highly skilled service. Our accomplished robotic camera operators are experienced in the installation and operation of these high-tech systems.
Robotic cameras (also know as remote heads) offer many advantages for the filming of conferences and seminars, especially in smaller venues.
These key benefits are:
Cost effective – They require less crew with one operator being able to control up to six cameras.
Unobtrusive – Have a small footprint, require less cabling and are easier to install.
Unique shots - Achieve camera angles that are not possible with manned cameras by mounting on walls, floor stands, lighting grids, and scaffolding.
We offer a comprehensive array of complimentary robotic camera rental and installation services:
Bespoke mounting systems
We have designed and manufactured various mounting brackets and stands to cover all possible filming scenarios:
Wall mount – can be used in both 'under slung' and 'over slung orientations.'
Floor stand - Available in two sizes with adjustable height. Ideal for camera positions next to a wall
Small - height from 90cm to 160cm
Large – height from 170cm to 240cm (ideal for looking over the heads of the audience)
Audience floor stand – Developed to be installed among the audience to get that crucial 'talking head 'shot from the speakers.
Height from 90cm to 140cm
Consultancy
Robotic camera systems (remote heads) are becoming increasingly popular within corporate studios, places of worship and many other applications. Choosing a system to suit your specific requirements and budget can be extremely difficult. We provide independent and impartial advice to ensure you invest in the most appropriate and suitable equipment to fulfil these needs.
Please call for a free initial phone consultation so we can discuss your project.
Installations
Should you require repeat filming on a daily/ weekly basis, we offer long term equipment hire and installations to reduce costs and increase workflow. This can be anything from a month upwards, offering huge savings as opposed to working on an individual 'job by job' basis.